Xyla® (available in 15, 21 and 26 steps)
Dynamic range is an important factor in selecting the best camera for the job. Ensure your camera's dynamic range is set up accurately with DSC Labs' latest high dynamic range test system – the Xyla.
Designed to produce the highest level of accuracy when dealing with finite quantities of light, the Xyla features a unique xylophone shape, specialized isolating shutter panels and a built in light source. Why all of these features? Because combined they have been shown to effectively minimize errors caused by light leakage, flare and other forms of light contamination that have heavily reduced the accuracy of previous test systems.
Available with up 25 f-stops of dynamic range (only 1:300,000,000 of the light passes through on step 26), the Xyla presents more than a challenge for even the most advanced camera systems. There are currently three Xyla models available – the Xyla-15, provides a spread of 14 f-stops, the Xyla-21, an amazing 20 f-stops and the Xyla-26, a truly amazing 25 f-stops.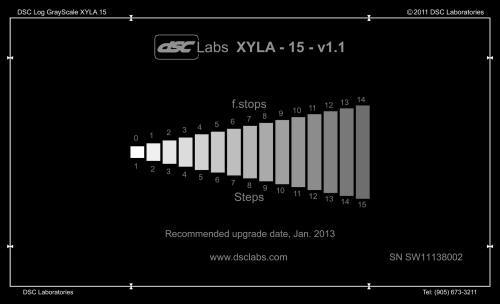 14 f-stops of dynamic range (15 steps)
Fully enclosed voltage regulated light source
Light tight design
Shutter system allows users to isolate and evaluate individual steps
Stepped xylophone shape minimizes flare interference from brighter steps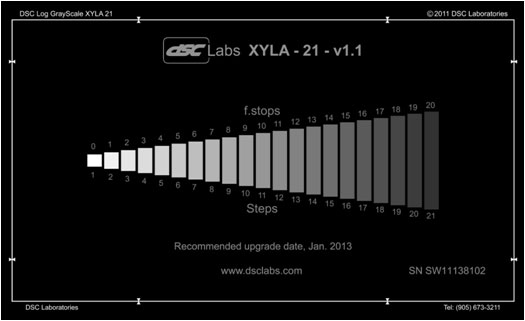 20 f-stops of dynamic range (21 steps)
Fully enclosed voltage regulated light source
Light tight design
Shutter system allows users to isolate and evaluate individual steps
Stepped xylophone shape minimizes flare interference from brighter steps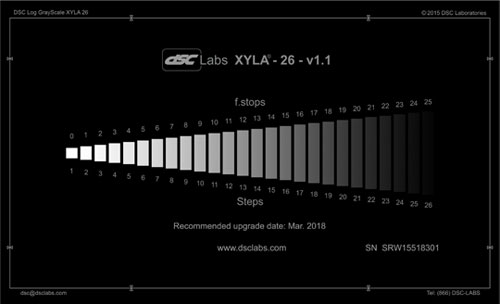 25 f-stops of dynamic range (26 steps)
Fully enclosed voltage regulated light source
Light tight design
Shutter system allows users to isolate and evaluate individual steps
Stepped xylophone shape minimizes flare interference from brighter steps