Since the 1960's DSC Labs has been trusted by the film and television industry to provide the highest standard in precision test materials.  This year more than 3 Billion people worldwide enjoyed better looking, more accurate, TV and movie images through the use of DSC tools and technology.
Having established the standard for accurate image reproduction in HD, SD and even 3-D, DSC's patented technology is now available to the security and medical communities.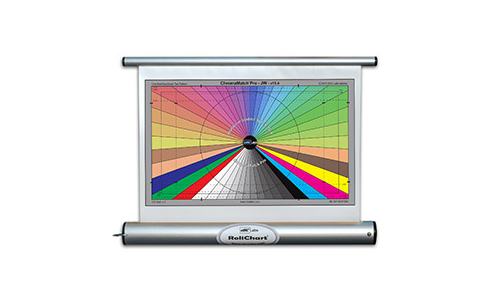 24 Colors – 4 SkinTones – 6 high saturation colors
11 step Grayscales and Black
Multiple framing lines
Sturdy and compact aluminum housing
Digital file – OD 13.5 x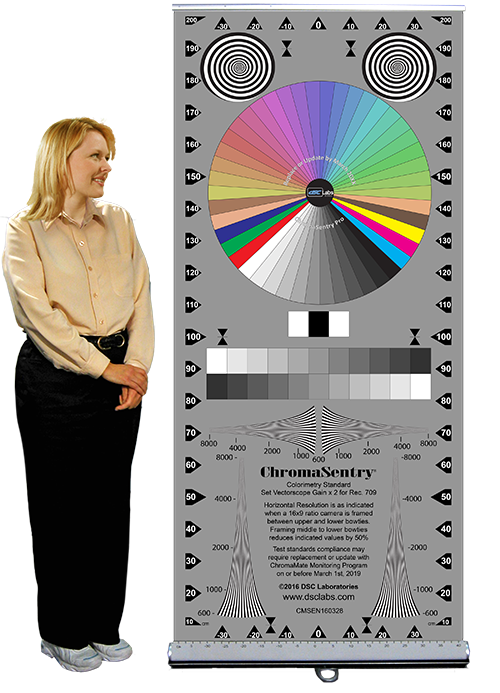 24 vector colors
4 SkinTones
6 high saturation colors
11-step crossed Grayscales
FiddleHeads
8K resolution
Sturdy aluminum housing with – OD 37 x 9″ retractable
Scanned area 78 x 36″
Digital file
Black and White
T-Match
T-Match – originally developed for forensic nurses working with battered women and children, the T-Match is ideal as an on the spot reference in all conditions.  Incorporating many valuable tools T-Match enables color and skin tone correction, distortion adjustment, size evaluation, resolution and more, this small calibrated tool is helpful in ensuring accuracy in forensic and medical imaging.
So much precision, in such a tiny test target . . .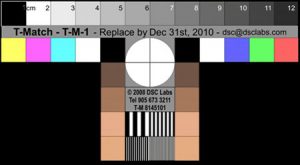 . . .  spectrophotometrically neutral grayscale, precision vector colors and skin tones, centimeter scale, resolution gratings, image distortion circle and a true white on the back for white balancing.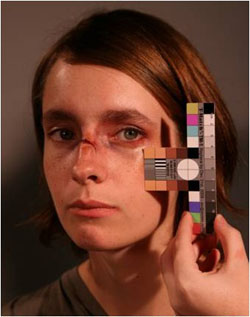 Before T-Match . . .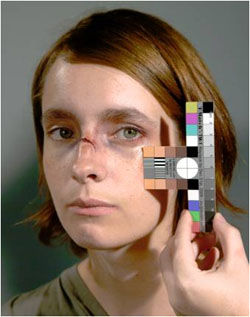 . . . with T-Match normalization.
With nearly 50 years experience in the field of accurate image reproduction and precision test equipment, DSC Labs and the B I C A program are on a mission to assist those in Law Enforcement and Medicine ensure accurate images in all critical applications.  Please contact us for additional details.

ForensiChart Color Bar and Grayscale Set
ForensiChart is ideal for Government buildings, Banks, Transportation hubs and vehicles, schools, stores etc.
Simply attach ForensiChart to a doorframe in view of a security camera-  here's an example . .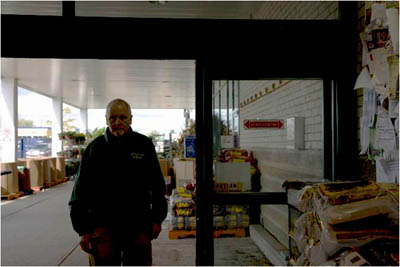 Camera auto-exposes in bright sunlight. Tricky lighting conditions make getting an accurate image of the suspect difficult.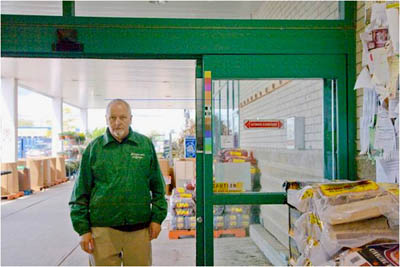 With a ForensiChart setup in the doorway, it's easy to too see the suspects height, clothing, skin tone and other important features.
ForensiCharts provide useful information that's  a must in all areas where changes in light are an issue.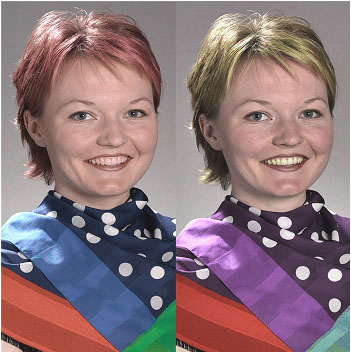 Gray-scale Unreliable Color Standard!
Image integrity is a complex subject and, with so many variables in camera characteristics, lighting and reproduction systems, image quality frequently suffers. For example:
These pictures of Tricia demonstrate how variations in the spectral distribution of light sources, camera sensitivity curves and other factors can drastically change certain colors, leaving the background and skin tones essentially the same. Using a gray card alone will not show whether she is a Redhead, Blonde or ? – or whether her scarf is Blue or Magenta!
Image accuracy Vital in Law Enforcement
As a result of poor image quality, too many cases are open to reasonable doubt. Inaccurate color can lose a case, be an embarrassment to all involved and is now often preventable. System Integrity can result in more convictions.