Who's that kid with his face stuck in a camera?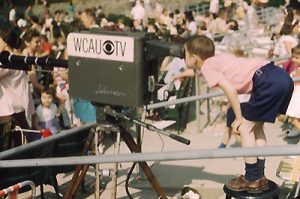 Here are some clues:
WCAU is now NBC Channel Ten in Pennsylvania
Our current mystery kid was born and raised in Philadelphia
He still lives in the "city of brotherly love"
He's "guided" thousands of people on how to properly align a camera
If you haven't guessed him yet, this picture from one of his books should help!

Robert Goodman
Best known as the author of the "Goodman's Guides," the original field references for HD and digital cinematography cameras.  Spotlight now turns the tables on him – in this:
Guide to Robert Goodman.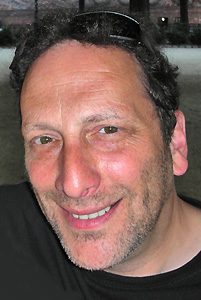 Modest, humorous, energetic, versatile, articulate, artistic and very technical. These words aptly describe Robert Goodman – you can also add award-winning producer, director and DP to the list!
As a prolific journalist, Robert has written articles for cinematographers, editors, and independent filmmakers, but is best known for the Goodman's Guides. They're tremendously popular, because they enable cinematographers to understand how to get the best performance from what are complex tools. The "Goodman's Guides" are the latest chapter in Robert Goodman's varied and productive career.
Unlike many of us who sort of fell into the industry, Robert Goodman knew what he wanted to do from a very early age. The eldest of three boys, he loved after school movies and grew up with horror films like Frankenstein and Dracula and other movies from the 30s and 40s. When he was 9 years old, Robert and his buddy Steve called a Hollywood studio to ask for instructions on "how to make monsters."
The lad liked cameras –
Robert's early fascination with TV cameras led him to summer concerts and other broadcast events just to get close to the great gear. During high school, he developed an interest in black and white still photography. Inspired by the lives and work of photographic masters Edward Weston, Eugene Smith, and Henri Cartier-Bresson, Robert's early work was mostly in 35mm, and of people and landscapes.
The first real job –
After two years in pre-med at the University of Pittsburgh and working part time as a freelance photographer, Robert became a stringer for the Associated Press. While working in Europe and the Mid-East, for two years he lived in a tiny rented house in Athens, Greece, directly below the Acropolis. He enjoyed a carefree existence during this period of political turmoil in Greece snapping photos to cover his rent and other expenses. This was a time when getting $9 per photo went a long way.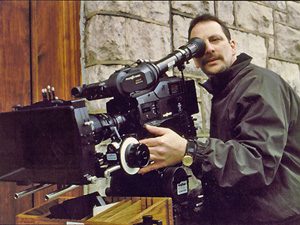 Back to the States –
In the mid 70s, Robert returned to the US, and spent several years working at Berry and Homer in Philadelphia, one of the first Photo Labs in America (a venerable institution founded in 1898). Between 1976 and 1978, Robert completed a Bachelor's Degree in Writing at Vermont's Goddard College.
After leaving Goddard, one of Robert's first jobs was photographing an ad campaign for RCA's first "portable" video camera. Back then "portable" meant 30-40 lbs., and the insides of the camera had to be removed so that the shapely model could actually lift the camera.
The Goodman Family –
Robert married a painter/sculptor in the late 70s. The young couple pondered where they would live to pursue their careers, interests and vocations; they decided to stay in Philadelphia. They had a son in 1981.
In the early 80s, Robert spent five years as a Producer/Director for Philadelphia's Temple University. Using the college's ancient equipment was great training (it dated from before the ¾" revolution) – while there he recorded 2500 hours of TV/year. Wanting to use more "current" equipment Robert became Operations Manager at Philly's "Videosmith", the first post facility in town to install a Quantel PaintBox. But, it was a "tough year", because Robert really wanted to be in production.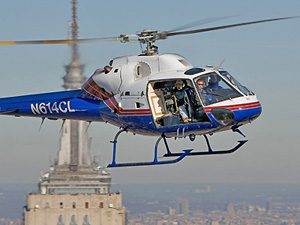 Freelance again –
Working as a writer/producer/shooter and director, Robert was heavily into corporate marketing and public relations. He also spent a lot of time doing business theater for "Insight Productions".
"The 80s were a very creative era, many new tools with no hard-and-fast rules yet" a little insane, but lots of fun at midnight brainstorming sessions.
Careers highlights –
1989 – Emmy-nominated series of PSAs aimed at changing people's views about disabilities shot on 35mm.
1990 – produced "America's Dream Highway" a documentary about the first superhighway in the US broadcast on PBS.
1994 – wrote and co-produced "The Road Taken" a 40 minute documentary that traced the history of non-broadcast television from its birth in the 20s.
2001 – friend and filmmaker Mark Moskowitz asked Robert to help produce the feature documentary he was making – chronicling Moskowitz's quest to find out what happened to the author of a critically acclaimed novel, long out-of-print because he was deeply involved in the indie film community and was presenting workshops at film festivals throughout North America.
It paid off, "Stone Reader" won the Audience Award for Best Feature and Special Grand Jury Honor at the Slamdance Film Festival in 2002 and was critically acclaimed during its theatrical release, appearing on Roger Ebert's, Andrew Sarris, John Anderson and many other critic's top ten film lists for 2003.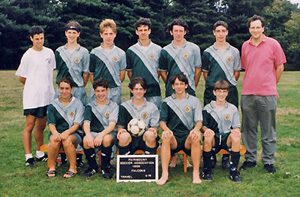 Robert After Hours
As a family man Robert has been a big time "Soccer Dad", involved in coaching and refereeing youth soccer for most of the 90s. His hobbies are sailing and travel.
Goodman's Guides –
In 2004 – to take advantage of his writing talents and practical camera experience, Robert pitched the idea of producing quick and easy to use camera guides to camera manufacturers, and Panasonic said "yes".
Now completing his seventh "Goodman's Guide", Robert's celebrity status is on the rise and he is genuinely amused when his guide fans recognize him at international events. Robert still lives in and works from William Penn's historic town.
So what's next for this talented and versatile individual? With so many strings to his bow, who knows? Please, stay tuned.