Clients may purchase directly from DSC, or from a dealer near you. While DSC can often ship the same day, it may be faster to purchase from a local dealer if they have the product you need in stock. Please click here for DSC dealers.
If your company sells professional video products and/or services, DSC products may be a good fit and you may wish to find out about becoming a DSC Dealer. Give us a call or send an email.
To Order Directly from DSC Labs:
You may Shop Online at our new Store, Call Us, Email us, Or use the Form below to contact us.
DSC Labs Contact Information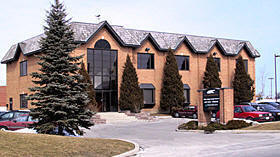 DSC Laboratories
3565 Nashua Drive,
Mississauga, ON,
Canada L4V 1R1
E-mail: sales@dsclabs.com
or info@dsclabs.com
Tel: (905)673-3211
Fax: (905)673-0929
US Toll-free: (866)DSC-LABS
Prices and Shipping
All prices are subject to change without notice (See Terms/Conditions for Warranties and Limitations of Liability). Prices are FOB, Mississauga, ON. The customer is responsible for paying shipping (with the exception of special offers) charges and all applicable taxes and tariffs. While Federal Express is our preferred carrier, we're happy to use the carrier of your choice. Delivery times vary for different products and services.
Feedback
Customer satisfaction means everything to us – and we'd appreciate hearing from you! Please direct any questions, comments or concerns to Tatiana, Administrative Assistant, at dsc@dsclabs.com.
Purchases may be made using a major credit card or by setting up a charge account. Terms of payment are 30 days of delivery. Charges outstanding after 60 days are subject to collection and any associated charges are born by the customer.
For COD orders, payments can be made via cash, money order, Visa, company or personal check. Please do not send cash in the mail. All payments must be made in full when an order is completed.
For credit card orders, please include the name, number and expiry date exactly as they appear on the card. Please do not e-mail credit card information to us.
Partial prepayment may be required on large orders.